Media Center
The Center. Our Stories.
Welcome to the media center for the Midland Center for the Arts. A vibrant hub of stories, photos and content that illustrate the exciting activities and people that bring the arts, sciences and humanities to life in the Great Lakes Bay Region.
To learn more about the Center, arrange a media interview or obtain event specific imagery, please contact Alex Woody, Marketing Coordinator at woody@midlandcenter.org.


Recent Stories

Midland Center Opens New Mid-Century Modern Themed Bar & Lounge
More than 50 years ago an innovative and prolific architect used his vision and creativity to transform the world of architecture, energize the movement of Mid-Century Modern design, and leave a legacy of his work in the Midland community. Alden B. Dow, architect and philosopher behind the construction of Midland Center for the Arts, developed the region's cultural destination for art, science and history exploration which finished construction in 1971.

Midland Area Community Foundation Awards COVID Relief Grant to Midland Center for the Arts
As the doors to the Auditorium at Midland Center for the Arts continue to remain closed as a result of the International pandemic, the community and local foundations have stepped forward to support Midland's cultural destination while opportunities to draw in normal revenue are extremely limited. Thanks to the leadership of the Midland Area Community Foundation, Midland Center is the latest recipient of a COVID Relief grant in the amount of $30,000 for their focus area, Enriching our Community.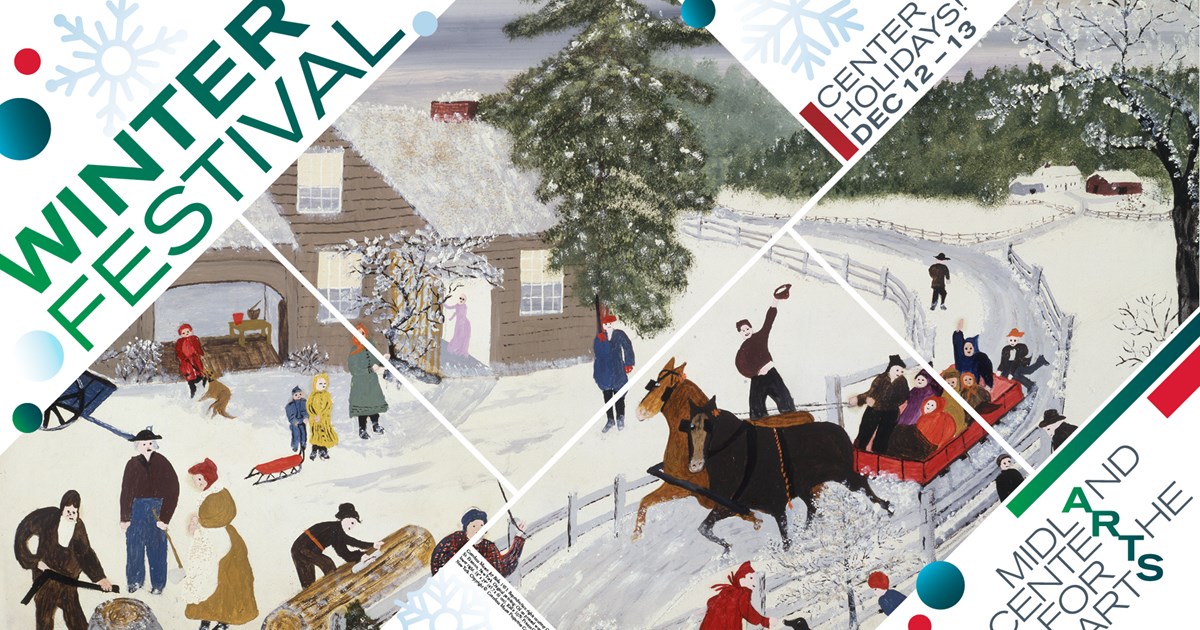 Midland Center for the Arts to Showcase Art, Science and History at the Winter Festival
The much-anticipated Winter Festival which was originally scheduled for December is taking place Feb. 6 -7 with a winter themed festival for families to celebrate weather traditions and winter fun. The Winter Festival will feature a one-way exploration through the Center with art, science and history activities for people of all ages.