What's On!
Celebrate the holiday season with your friends and neighbors during one of these dazzling opportunities at the Center! Creativity is buzzing on our stages and we have a seat for everyone. View all of our shows and events to discover the symphony, community theatre, and touring artists and companies!


Vienna Boys Choir: Christmas in Vienna
This illustrious group of young musicians has been delighting music lovers across the globe for six centuries with their purity of tone, distinctive charm, popular repertoire, and generosity of musical spirit. Christmas in Vienna showcases these gifted musicians and their voices of unforgettable beauty in an extraordinary program featuring Austrian folk songs, classical masterpieces, popular songs, and of course, holiday favorites.
"There's no more polished ensemble of children's voices than the Vienna Boys Choir." – Fort Worth Star-Telegram

Collage Dance Collective
Recently named a "Southern Cultural Treasure" by South Arts and the Ford Foundation, Collage Dance is one of the largest Black-led performing arts organizations in the South and one of a few professional ballet companies in the world with a roster of BIPOC dancers.
Working to inspire the growth and diversity of ballet, Collage Dance Collective showcases a repertoire of relevant choreography and world-class dancers representative of the communities they serve. The professional company has presented twelve full-length seasons in Memphis, plus national and international tours presenting a diverse range of classical and contemporary choreography from George Balanchine, Nacho Duato, Ulysses Dove, Joshua Manculich, Amy Hall Garner, Kevin Iega Jeff, and more.
Sponsored by James R. and Anita Horne Jenkins and the Dr. Andrea Louise Jenkins Endowed Fund for Cultural Enrichment.

Million Dollar Quartet Christmas
ROCK AROUND THE CHRISTMAS TREE THIS SEASON!
Inspired by the Tony® Award-nominated hit musical, MILLION DOLLAR QUARTET, this seasonal reimagining brings together soon-to-be legends Johnny Cash, Jerry Lee Lewis, Carl Perkins, and Elvis Presley for a musical holiday celebration featuring a nostalgic string of chart topping favorites. Based on the true story of the momentous December 1956 homecoming of these rock 'n' roll newcomers before they became icons, the guys reflect on Christmases past, present, and future in an evening filled with holiday hits including "Run Rudolph Run," "Jingle Bell Rock," "I'll Be Home For Christmas," and more.

Sponsored by


Center Stage Theatre: Irving Berlin's White Christmas
DEC 8, 9 & 14 - 16, 2023 / 7:30 PM
DEC 9, 10 & 16, 17, 2023 / 2 PM
AUDITIONS / SEP 27 & 28 (Learn More)
Based on the heartwarming classic film, IRVING BERLIN'S WHITE CHRISTMAS is a holiday favorite for the whole family. Bob Wallace and Phil Davis have a successful song-and-dance act. The two follow a duo of beautiful singing sisters en route to their Christmas show at a Vermont lodge, which happens to be owned by Bob and Phil's former army commander. With a sparkling new book by David Ives and Paul Blake, this musical delight features 17 dazzling Berlin songs, such as "Blue Skies," "I Love a Piano," "How Deep is the Ocean," and of course the perennial holiday favorite, "White Christmas".

Directed by Emma Lou DeLaney
Music and Lyrics by Irving Berlin
Book by David Ives and Paul Blake
Based Upon the Paramount Pictures Film Written For the Screen by Norman Krasna, Norman Panama, and Melvin Frank

IRVING BERLIN'S WHITE CHRISTMAS is presented through arrangement with Concord Theatricals. www.ConcordTheatricals.com

Sponsored by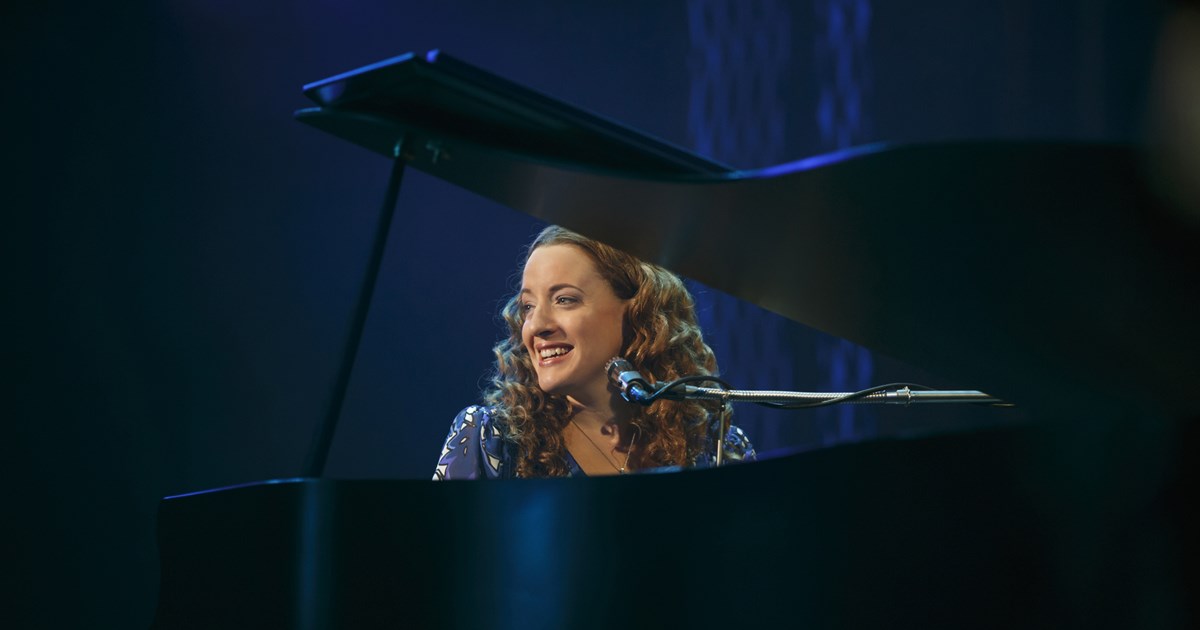 Christmas in Killarney
Come and join us in the old Irish village of Killarney in the late 1920s for an evening of Irish traditions and your favorite holiday songs! Irish dancers leap through the air, tap their feet, swirl and laugh while you enjoy the toe-tapping music and harmonies of the season. This musical will show you what it means to celebrate Christmas the "Irish" way – and learn where some of our most iconic holiday traditions originated!