What's On!
Dream and explore with family friendly programs at the Center. Creativity is buzzing on our stages and we have a seat for everyone. View all of our shows and events to discover the symphony, community theatre, choirs of the Center, and touring artists and companies!

Disney Junior LIVE On Tour: Costume Palooza
OCT 2, 2022 / 12 & 4 PM

The Pollstar nominated Disney Junior tour is back with an ALL-NEW show, Disney Junior Live On Tour: Costume Palooza! This show brings beloved Disney Junior characters and favorite Marvel Super Heroes together live on stage for a jam-packed, concert-style show with singing, dancing, acrobatics, and more. It will feature favorite songs from hit Disney Junior series, as well as new original music. Mickey, Minnie, and their pals are getting ready to throw a huge costume party but mysterious green rain, wind, and smoke keep interrupting the fun. Can Spidey and his Amazing Friends help save the Costume Palooza? Come join the party!

Disney Junior Live on Tour: Costume Palooza debuts on OCT 2 and the Center. Come see Mickey, Minnie, Goofy, Doc McStuffins, Alice, the Puppy Dog Pals, and Marvel's Spidey and his Amazing Friends LIVE on stage!

Collision of Rhythm
OCT 25, 2022 / 6:30 PM

Collision of Rhythm is a duo composed of tap-dancing classical virtuoso Aaron Williams and beatbox-juggling showman Bronkar Lee. With drumming, rhythmic juggling, marimba, and so much more, Collision of Rhythm has been described as Stomp meets Blue Man Group meets Cirque du Soleil in a show that's interactive, captivating, inspiring, and flat-out extraordinary. Featured on The Tonight Show, America's Got Talent, and SuperBowl commercials, you may know them through their viral videos -- Aaron, in  Mario on Marimba and Bronkar, as the Beatbox Dad in a video with his son.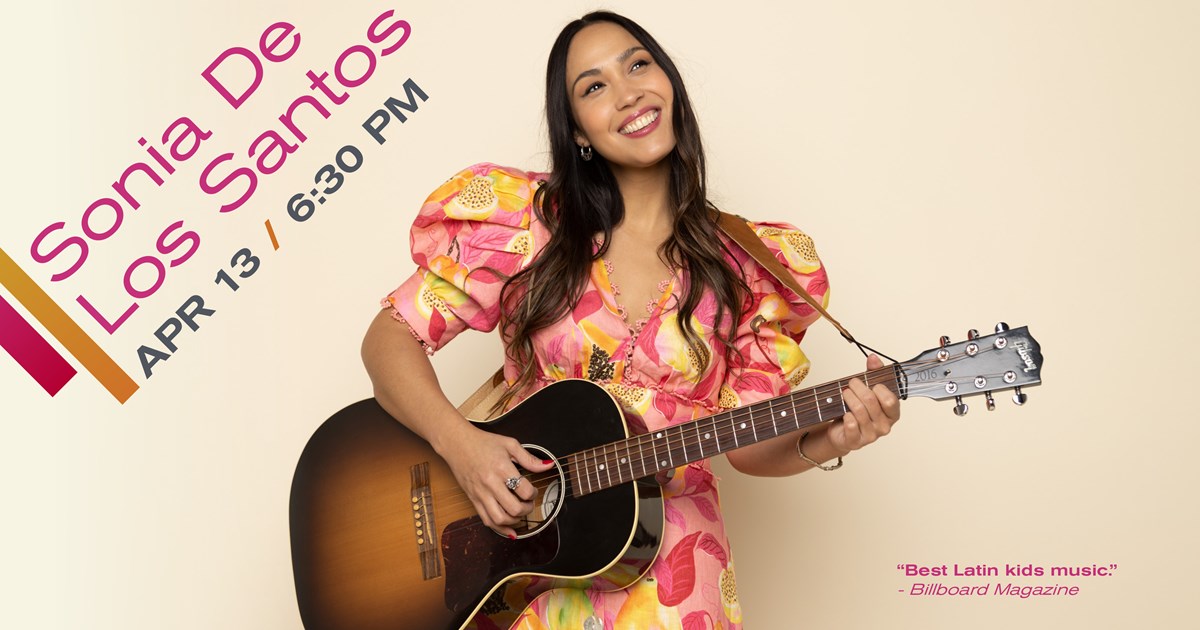 Sonia De Los Santos
APR 13, 2023 / 6:30 PM

Latin Grammy-nominated artist Sonia De Los Santos brings a joyful sound to children of all ages with the music of Latin America. Sharing songs of hope and joyful community understanding in English and Spanish, Sonia's music uplifts hearts and encourages all of us to look back at our own journey, cherish our homes, be grateful to one another, dream of a better future, marvel at nature, and find light within ourselves. Lively, lyrical and soulful. This is an evening of music for the whole family you do not want to miss.

"Best Latin kids music." Billboard Magazine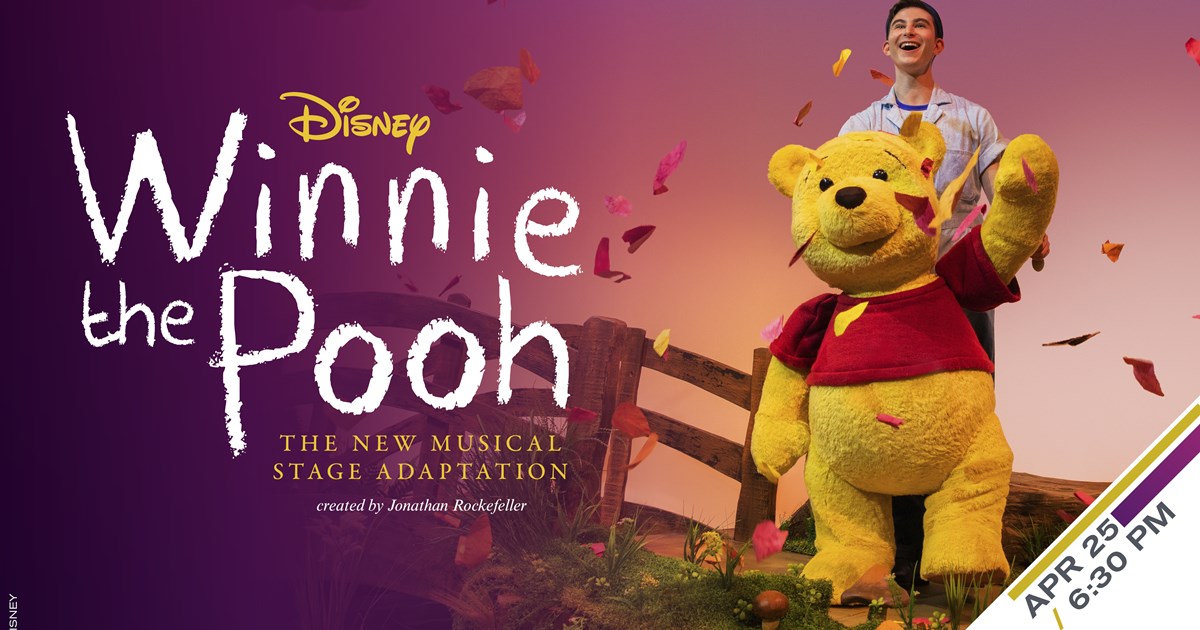 Winnie the Pooh
APR 13, 2023 / 6:30 PM

Disney's iconic Winnie the Pooh, Christopher Robin and their best friends Piglet, Eeyore, Kanga, Roo, Rabbit, and Owl (oh… and don't forget Tigger too!) have come to life in a beautifully crafted musical stage adaptation.

Featuring the Sherman Brothers' classic Grammy Award-winning music with further songs by A.A. Milne, this beautiful fresh stage adaptation is told with stunning life-sized puppetry through the eyes of the characters we all know and love, in a new story from the Hundred Acre Wood.