What's On!
Dream and explore with family friendly programs at the Center. Creativity is buzzing on our stages and we have a seat for everyone. View all of our shows and events to discover the symphony, community theatre, choirs of the Center, and touring artists and companies!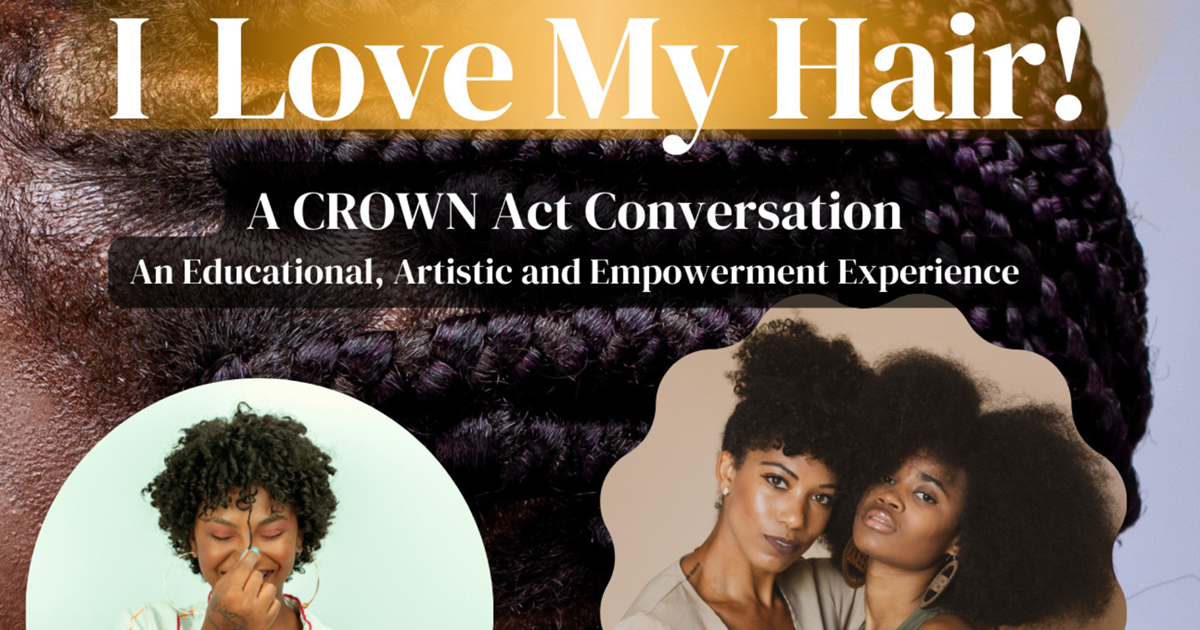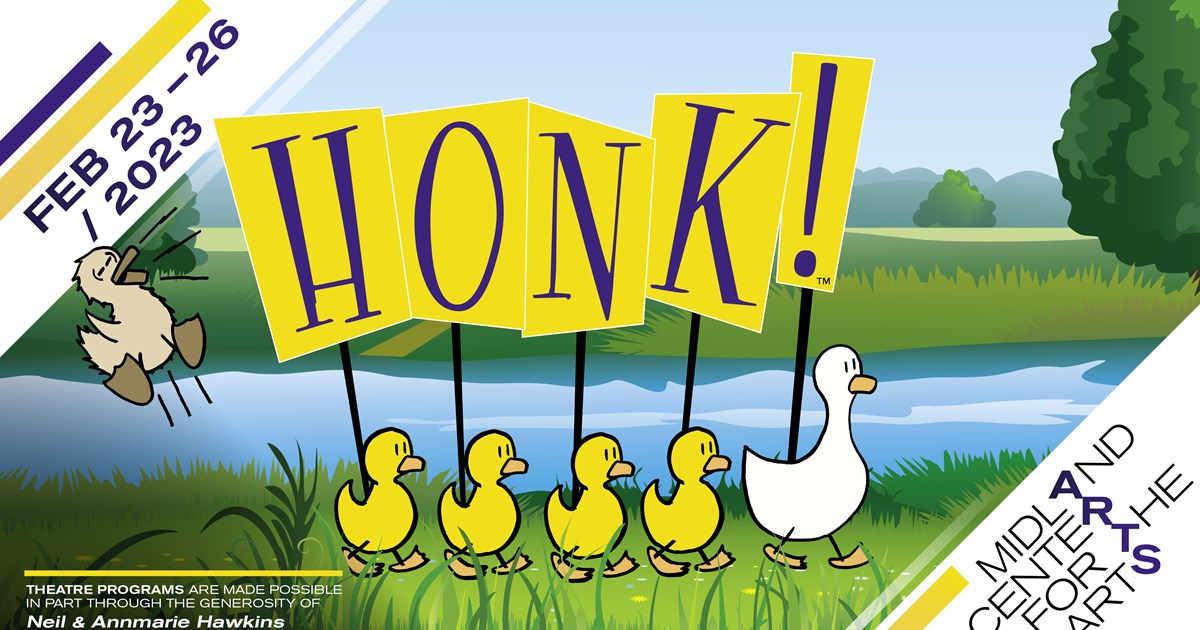 HONK! The Musical
FEB 23 - 26, 2023
A Youth Theatre Production

Music by George Stiles
Book & Lyrics by Anthony Drewes
An updated and vibrant retelling of the Hans Christian Andersen story The Ugly Duckling, Honk! entertains both children and adults. The musical is set in the countryside and features Ugly, a cygnet who is mistaken as an ugly duckling upon falling into his mother's nest. It soon becomes clear that he is no ordinary Duck. With a tuneful score, witty lyrics and book by the music team that brought you Broadway's Mary Poppins, Honk! is sure to delight Midland audiences of all ages!

Join us for a special RELAXED PERFORMANCE of HONK! on FEB 25 at 3 PM. Learn more about relaxed experiences at the Center here.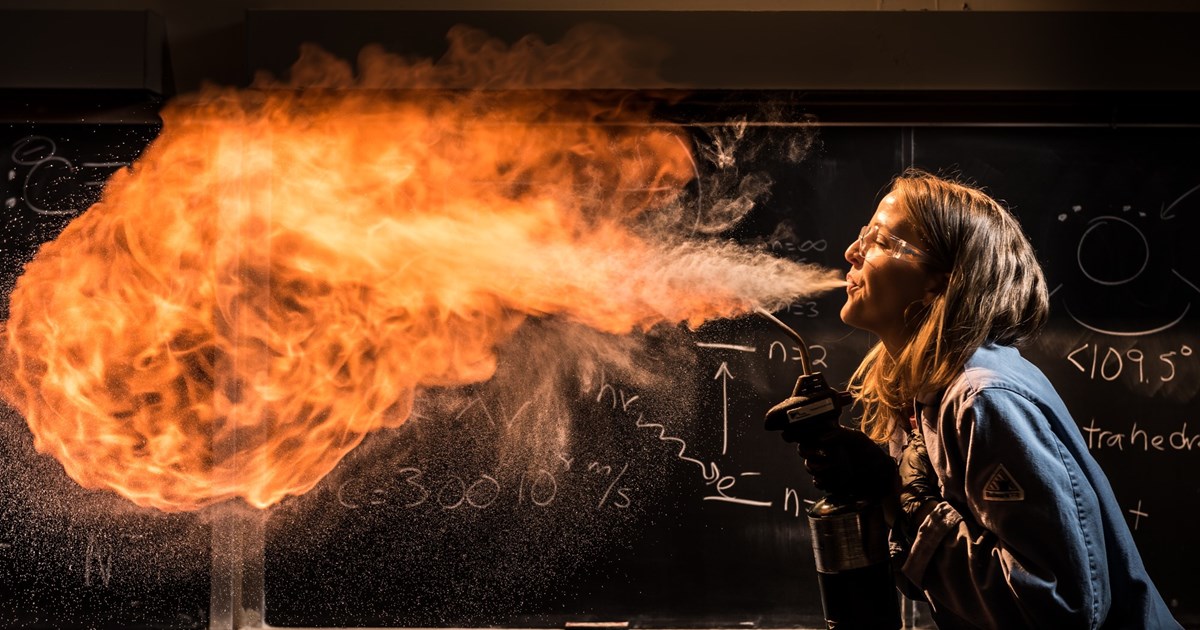 Kate the Chemist
Join the Center and Dow's Women's Inclusion Network before KATE THE CHEMIST to meet STEM Superheros in our community. Women from Dow will host a mini STEM career exploration at 5:30 PM on the performance night for the whole family to enjoy.
Join us before the show to do a fun and interactive science activity with Girl Scouts! Learn about chemistry and the scientific method when you test to see how long it takes packing peanuts to dissolve in different liquids. What liquid do you think will dissolve it the fastest? Girl Scouts offers many STEM opportunities to all its members throughout the year, like touring Google offices to working with Nexteer Automotive to earn an engineering badge. To learn more information about Girl Scouts head to our website at www.gshom.org.
Sponsored by Wildfire Credit Union and Girl Scout Heart of Michigan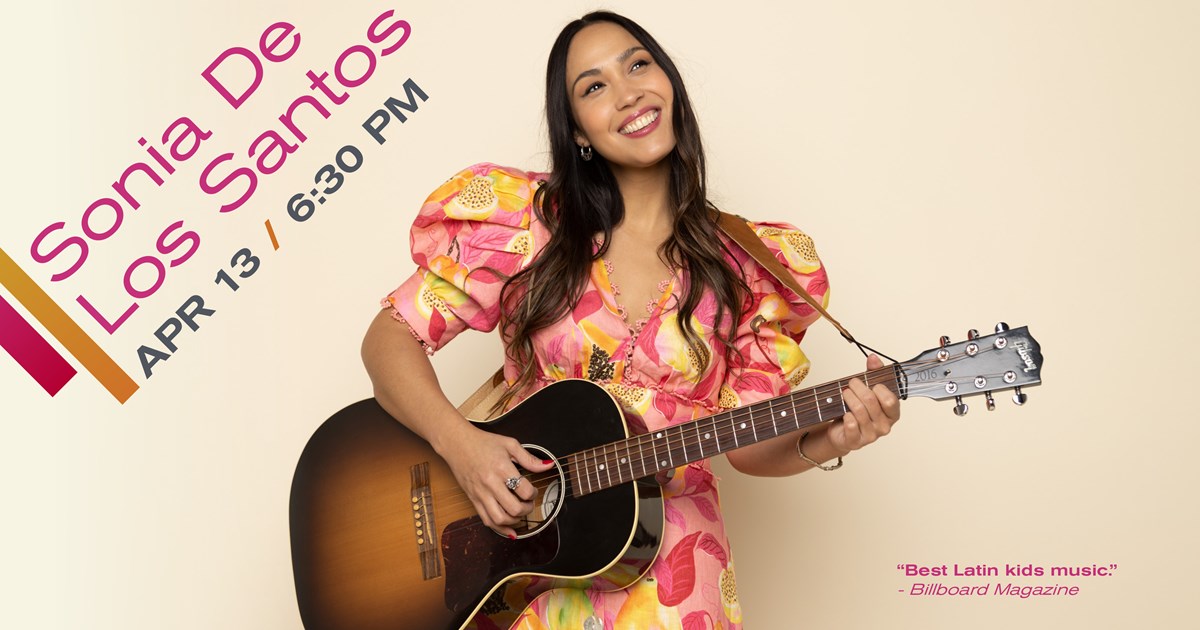 Sonia De Los Santos
APR 13, 2023 / 6:30 PM

Latin Grammy-nominated artist Sonia De Los Santos brings a joyful sound to children of all ages with the music of Latin America. Sharing songs of hope and joyful community understanding in English and Spanish, Sonia's music uplifts hearts and encourages all of us to look back at our own journey, cherish our homes, be grateful to one another, dream of a better future, marvel at nature, and find light within ourselves. Lively, lyrical and soulful. This is an evening of music for the whole family you do not want to miss.

"Best Latin kids music." Billboard Magazine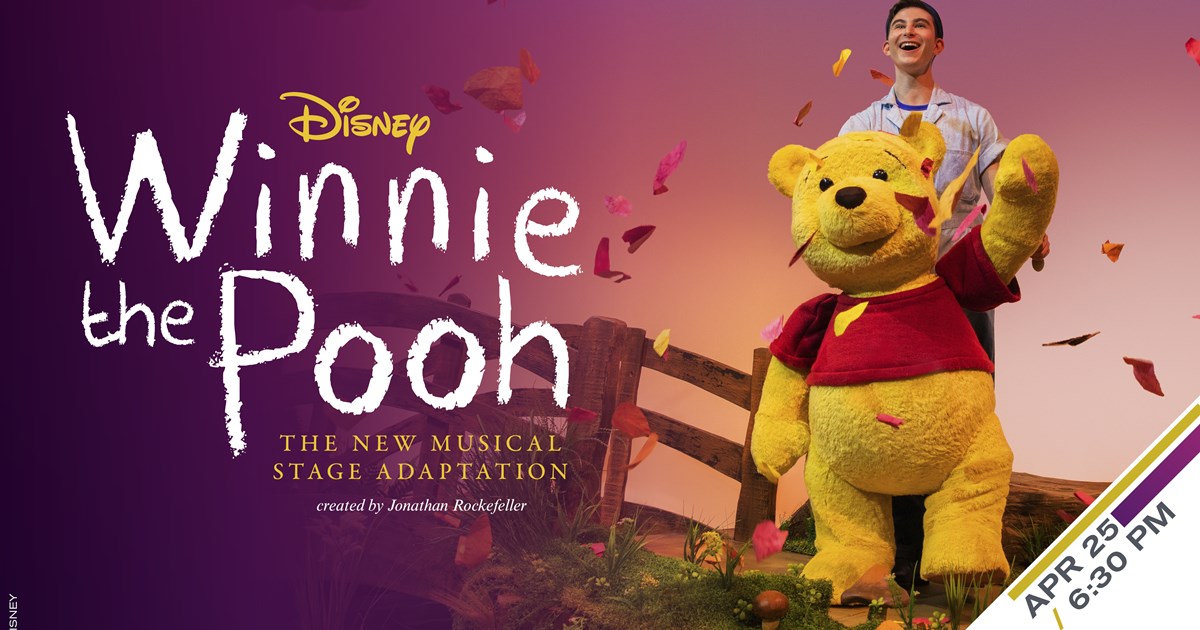 Winnie the Pooh
APR 25, 2023 / 6:30 PM

Disney's iconic Winnie the Pooh, Christopher Robin and their best friends Piglet, Eeyore, Kanga, Roo, Rabbit, and Owl (oh… and don't forget Tigger too!) have come to life in a beautifully crafted musical stage adaptation.

Featuring the Sherman Brothers' classic Grammy Award-winning music with further songs by A.A. Milne, this beautiful fresh stage adaptation is told with stunning life-sized puppetry through the eyes of the characters we all know and love, in a new story from the Hundred Acre Wood.

Sponsored by 

 and