Planning for a Safe 50th Anniversary Celebration Season
Midland Center for the Arts has collaborated with arts organizations in Michigan and around the country to conduct an ongoing, long-term study that provides insights on what to expect when returning to museums and live performances.
You may have been contacted at some point over the last fifteen months to participate. We would like to share some of what we've learned from this research, which is administered by leading arts researcher WolfBrown.
Here is a short summary of some of what we've learned from participating Midland Center audience members so far (data as of July 21, 2021).
Most of Our Audience is Fully Vaccinated
As of July 21, 96% of the Center's audience members surveyed are vaccinated. This rate is slightly higher than arts attendees across the country who, overall, have an extremely high rate of vaccination.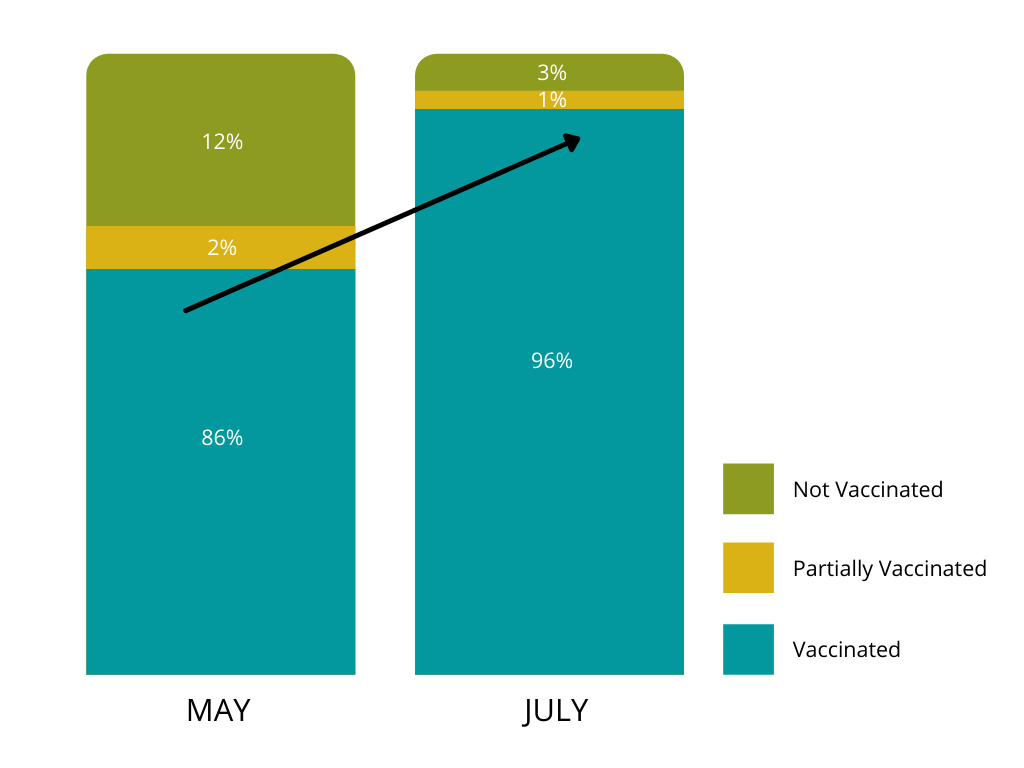 Meanwhile, Audiences are Eager to Return to the Center
97% of our surveyed audience members indicated that they were eager to return to events at the Center, with more than 75% of respondents expecting to resume attendance at live indoor performances by our first scheduled Midland Symphony Orchestra concert in early October. However, there has been an increase in concern expressed by our patrons due to the Delta Variant and the changing nature and transmissibility of COVID. Many are supportive of cautious safety measures.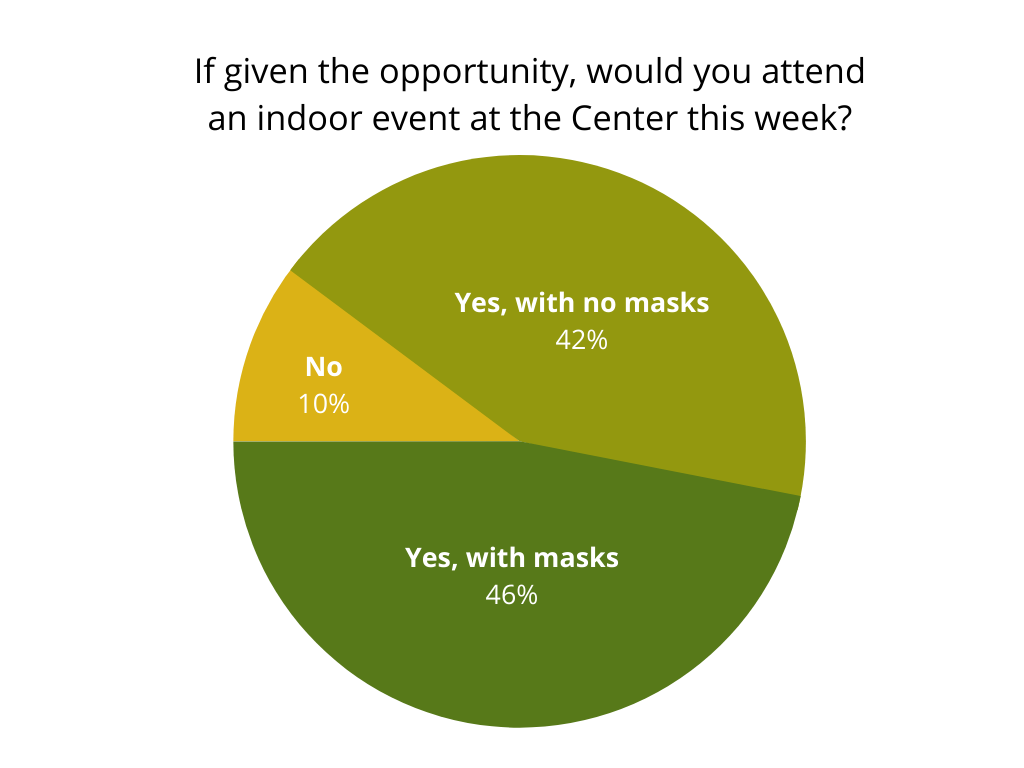 Masking and Safety Protocols Remain Important
Nearly 50% of our audience noted that mask-wearing is an important safety measure for attending an indoor performance at this time. 
As a Result...
We expect audiences to do their part to create a safe environment for everyone and to follow all health and safety protocols, regardless of vaccination status. In addition to being a cultural destination for the exploration of art, science & history, we are an educational institution. As such, we have a large number of children in our facility most days – many of whom cannot be vaccinated. In the interest of their health and safety, and as a conservative health measure overall, we intend to continue to require masks until community vaccination rates increase and/or there is a reduction in the prevalence of highly-transmissible COVID variants.
Our goal is to engage, entertain and sustain our patrons while keeping families healthy when visiting the Center. We have installed some of the best-in-industry air filtration and circulation systems; we frequently clean and sanitize all surfaces and spaces; and we intend to continue cautious health practices to keep you and our staff, students, volunteers and artists safe.

Long Term Interest in Cultural Events
Overall, our audience expects to return to cultural events at about the same rate of attendance as in the past, with a small cohort interested in engaging more with cultural events, and a very small minority actually expecting to attend less than in the past.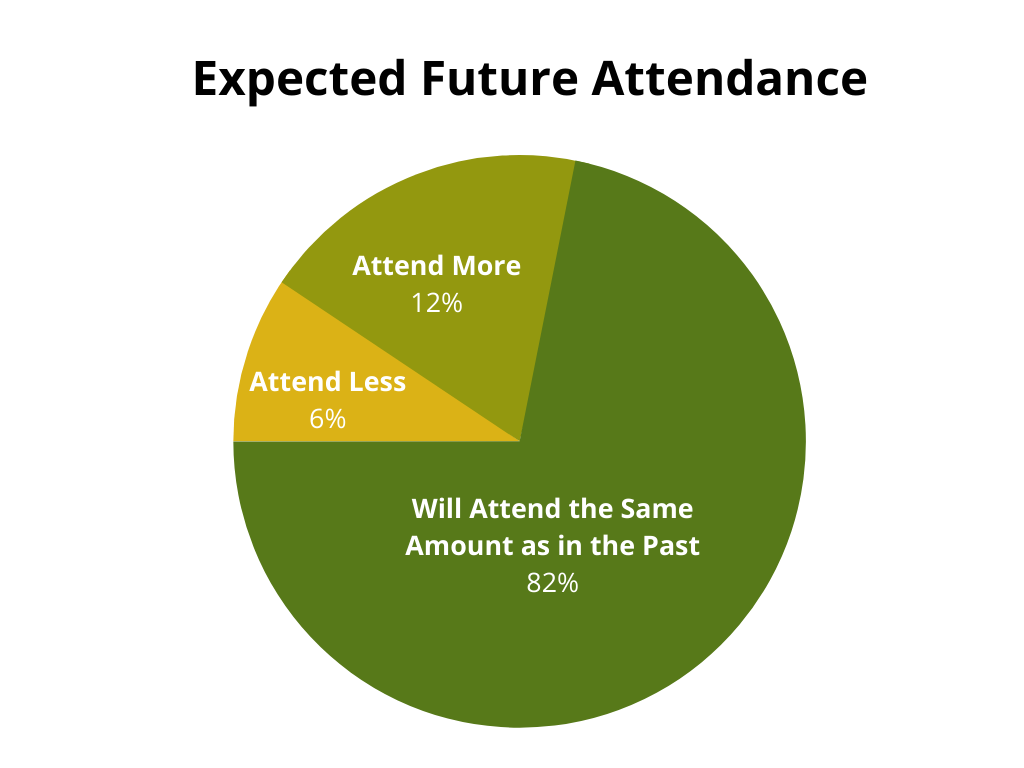 We Appreciate Hearing from You!
If you receive an invitation to participate in a survey regarding a return to cultural events from us or from other cultural institutions – please consider participating! These surveys are being conducted by more than two dozen Michigan arts institutions, and dozens more throughout the United States and Canada, allowing us to be better informed as we plan to reopen and create a new future with you.