School Visits That Complement Your Curriculum
At the Center, we have designed all programs to align with Michigan Grade Level Content Expectations. For a listing of standards met by specific programs, and to explore current field trip availability, please email us at
schools@midlandcenter.org
.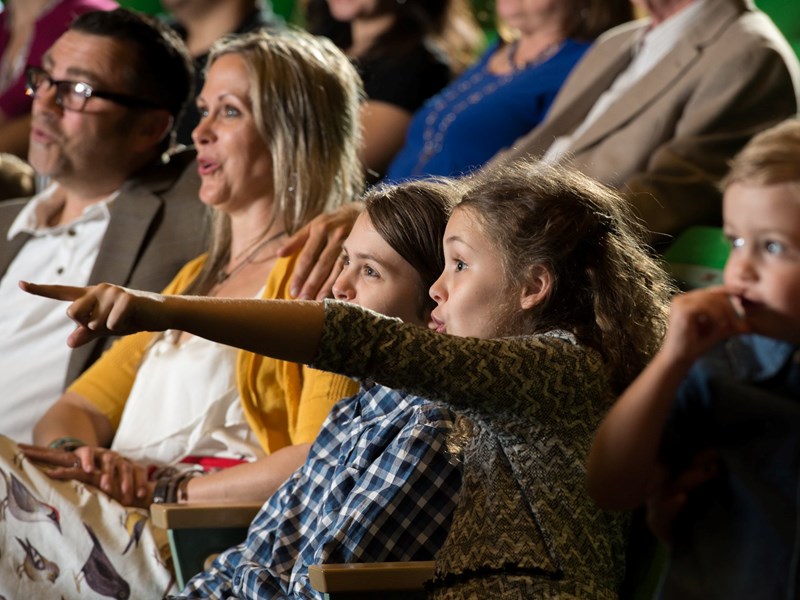 Student Matinees
Get on your feet for a season full of opportunities to engage your class with performances at the Center. Opportunities exist for you to bring your classroom into the Auditorium for a performance, or engaging virtual experiences to enjoy from the comforts of your classroom.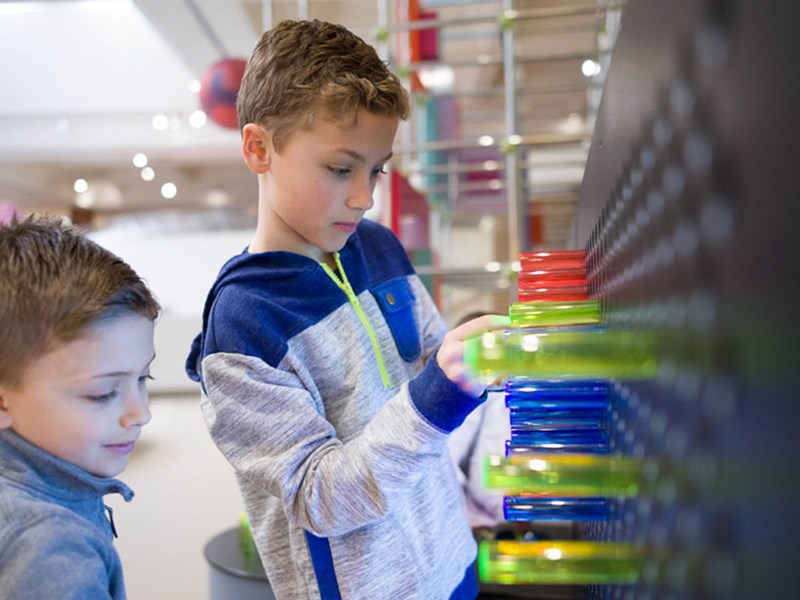 Museum Exhibits
Take you class through hands-on experiences that demonstrate the wonders of where art, science and history collide in one of these exciting exhibits this school year! All programs are aligned with Michigan Grade Level Content Expectations. For a listing of standards met by specific programs or to schedule a workshop for your class, please email schools@midlandcenter.org.

Explore one of the upcoming exhibits below:
Studio School Student and Faculty Show
SEP 24 - DEC 31 / 2022

The Studio School Student and Faculty Exhibit will feature over 50 original objects by studio school students and faculty members. Ceramics, photography, drawings, paintings, jewelry, glass and fiber arts will be showcased. Students are invited to submit artwork created and inspired by their work within the classroom. Studio School Faculty are also saluted for providing a place of growth for their students.
Fossils of Michigan & Ancient Creatures
OCT 7, 2022 - JAN 2, 2023

Discover fossils found throughout the Michigan Basin as you learn about the creatures that once lived in the ancient tropical seas that dominated the area 365 million years ago. Explore a dinosaur prep lab and get a first-hand look at real dinosaur bones!

INCLUDED HANDS-ON DINOSAUR WORKSHOP / Fossil Discovery

Bring out your inner scientist with this interactive fossil dig. Students will learn about different types of fossils and how they form while understanding the world and knowledge of a paleontologist. Grades PreK-8.
Fragile Bee I & II


Nancy Macko's botanicals are remarkable visions of the hidden intimacies of nature, while her bee imagery is both beautiful and indicative of a larger purpose that illustrates both the importance and fragility of bees in the ecosystem. These prints combine abstract, decorative imagery with specific depictions of bees and flora.

INCLUDED HANDS-ON WORKSHOP / In 3 Dimensions

Explore the elements of art and principles of design as you take the works on exhibit as inspiration. Participants will create 3D works of art as we focus on form, balance, composition and more! Projects will be adapted to meet grade-level appropriate techniques. Grades K-12
Art-chitecture: Designing Midland
APR 7 - MAY 28 / 2023

From wooden sidewalks and timber frame hotels, to a Mid-century Capital with fieldstone flair, we present the story
of how Midland was built into the unique architectural city that it is today. Utilizing our collection of blueprints, as well as community signs and materials we share how our town was built.

HISTORY HANDS-ON WORKSHOP / Become an Architect

Step into the world of becoming an architect as you create your own neighborhood. Students will dive into the urban
development of Midland County by exploring the use of secondary and primary resources. Grades 3-8.
Build It!
JAN 13 - MAY 28 / 2023

Explore the world of engineering as you discover the many modern marvels that help solve big problems. Learn about the real engineering work in our community, explore the ways engineers are inspired by nature, and more.

HISTORY HANDS-ON ENGINEERING WORKSHOP / Fixing the Tridge

Using their creative and engineering skills students will help solve a big problem by fixing the Midland Tridge. They will learn how to use basic mathematics, science, and inspiration from nature to help rebuild one of Midland's greatest modern marvels. Grades PreK-8.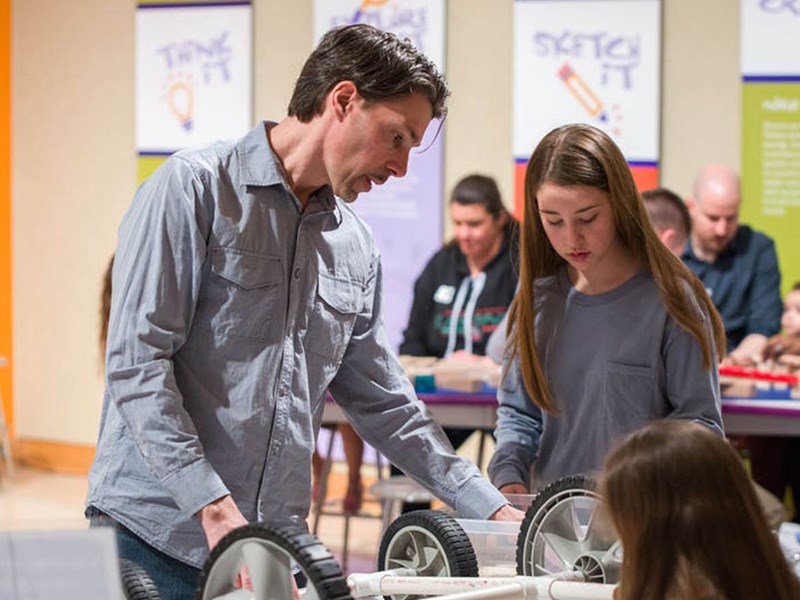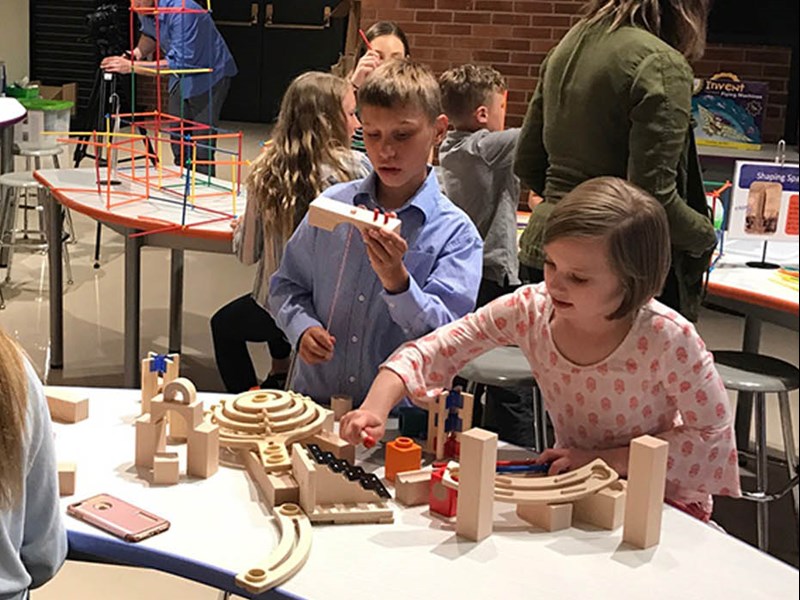 Included with Your Museum Field Trip
Spark!Lab® Smithsonian
Spark!Lab is a unique hands-on learning lab where visitors of all ages can explore what it means to be an inventor. Participants use their knowledge and provided materials to answer open-ended challenges. Creativity and collaboration abound in this safe space where if you fail it is just a first attempt in learning! Grades Preschool-12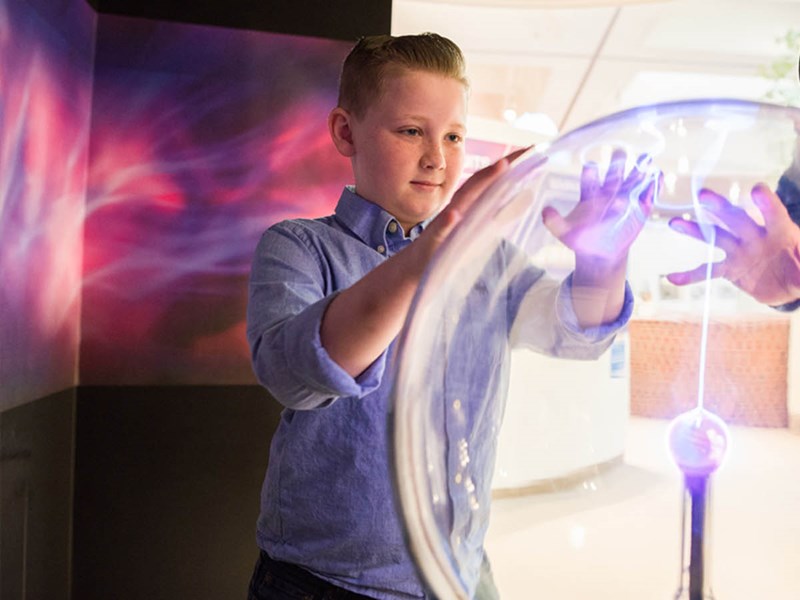 Art From the Heart Scholarships
A limited number of group field trip scholarships are available. Early application is recommended. Forms can be downloaded here or pick-up at the
Ticket Office
. 
Questions? Please call (989) 631-5930 x 1227.


Sponsored by Glastender, Inc.