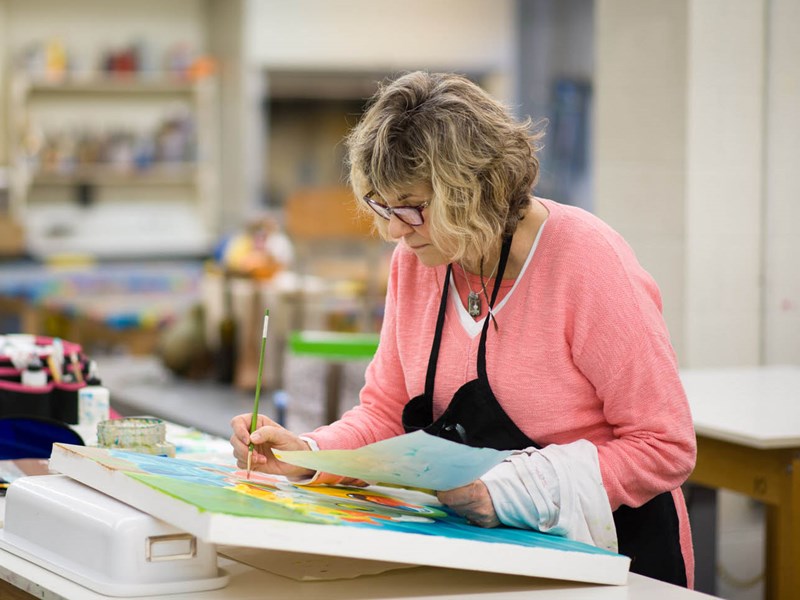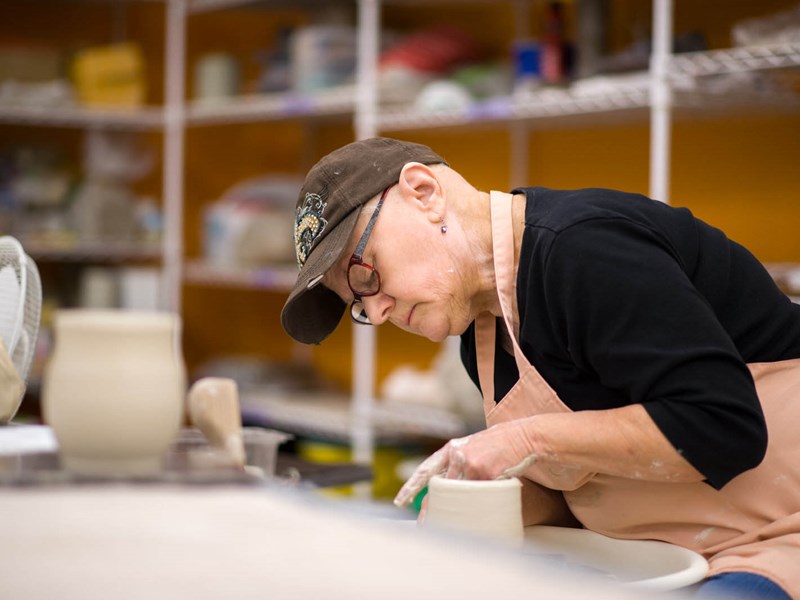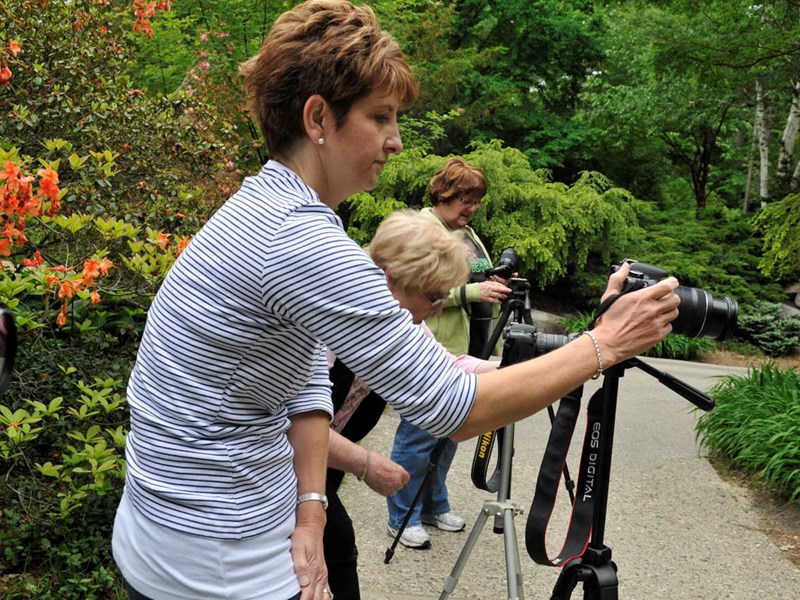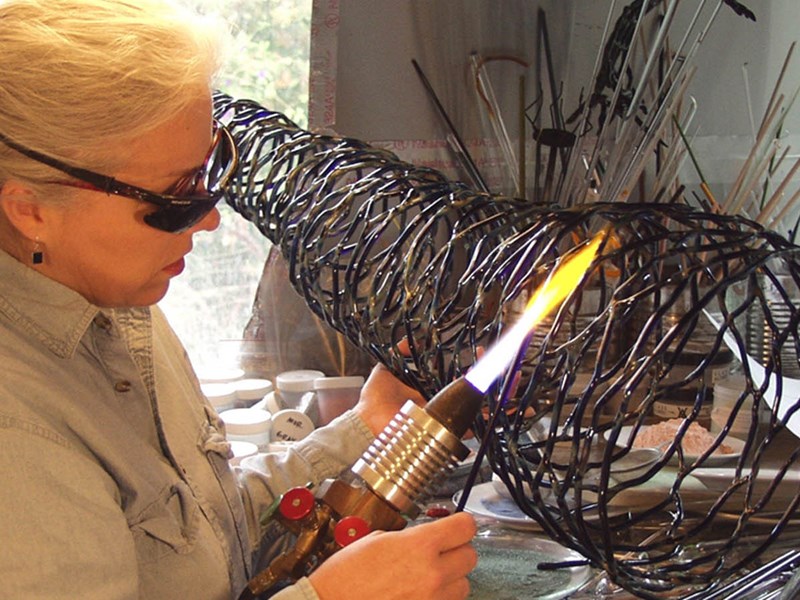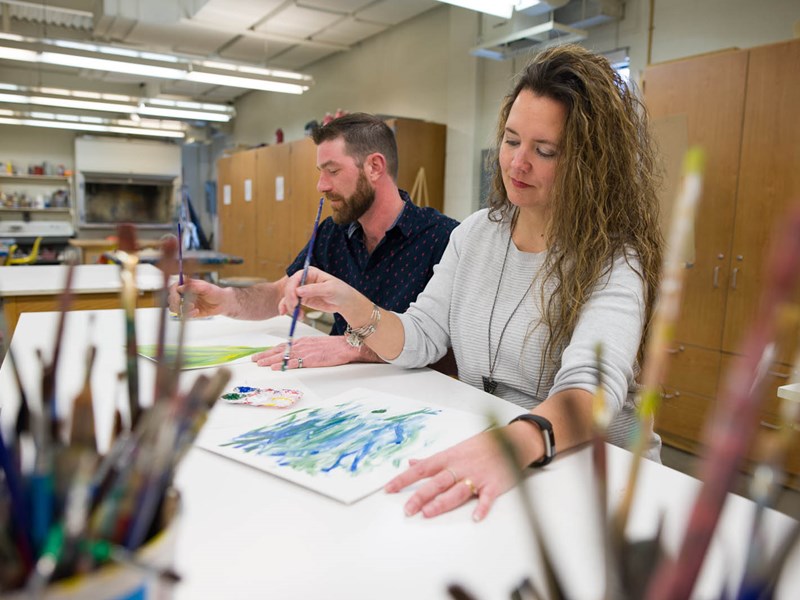 Art, Science & History
Fall Classes for Adults
Our roster of professional artists bring fun, skill-developing classes for adults to begin and advance within multiple art forms including drawing, painting, photography, ceramics, jewelry, mixed-media and more.
This will be a ten-week class with eight classroom sessions and two local field trips to do outdoor photos. The classroom sessions go through basic camera operation. Some of the topics we will explore are: correct exposure, aperture, shutter speed, depth of field, focus, film speed, exposure compensation, and lighting. Composition will be an ongoing part of this class. There will be weekly photo assignments with subsequent discussion of those assignments. Bring your camera (DSLR, mirrorless, smart phone, etc.), its manual, and tripod to the first class.

Stephen K Grewe & Jonathan Harrison / Beginners & Intermediate
This class will consist of four sessions. The first session will be an introductory classroom session covering the basics of landscape photography. The next sessions will be field trips, with possible locations being: alleys of Bay City, Chippewa Nature Center, Whiting Forest/Dow Gardens, and Port Crescent Day Use Park in the Thumb. The final class will be a classroom critique session of student work. Bring your camera (DSLR, mirrorless, smart phone, etc.), its manual, and tripod to the first class. Class is subject to be re-scheduled due to weather.

Stephen K Grewe & Jonathan Harrison / Beginners & Intermediate
This workshop will consist of an introductory 2-hour classroom session to go over camera operation and studio photography basics. This will be followed by a weekend intensive session lasting six hours with a half-hour lunch break. The weekend session will explore photographing your art work, portraiture, product photography, and still life photography. Bring your camera (DSLR, mirrorless, smart phone, etc.), its manual, and a tripod to the first class.

Stephen K Grewe & Jonathan Harrison / Beginners & Intermediate
Ceramics
We made some adjustments to our Ceramics classes since printing the brochure, please see below for our class offerings for the Fall semester.
Are you new to the world of pottery? Are you a potter in love with hand building? Pam will explore the three major hand building methods: pinch pot, coil, and slab, using a project-based approach. Students will also be introduced to tile making. Hand building helps students to understand the properties of clay and learn skills all potters need. The projects demonstrated will allow students to explore the potential of clay for functional work as well as its potential as an artistic medium. It will also allow experienced potters to build upon their own work with support from the teacher.

Pam Hart / Beginners & Intermediate
This second session of the fall term gives students choices: hand building or wheel boot camp. Hand building will continue to use a project-based approach to revisit pinch pot, coil, and slab with all NEW projects. Students will be introduced to our extruder and its potential for hand building. Hand building is key to helping students understand the properties of clay and learning skills they can use in all aspects of ceramics. Experienced students can choose to work with the projects introduced or build upon their own work. 

So, you've taken beginning hand building and now want to throw clay on a wheel, huh? Well it's harder than it looks, but you can do it! Join us in this six-week introductory course to wheel throwing. You will learn to center clay and throw the basic forms of cylinders, bowls, and plates. You'll also be provided with plenty of studio time outside of class for practice. This course is a fast-paced introduction, but don't worry, it also includes a great deal of hands-on instruction and help along the way.

Pam Hart and Beth Thomas / Beginners & Intermediate
SESSION 2: TUE / NOV 1 - DEC 13 / 6 PM - 9 PM
Intermediate Ceramics is a place where wheel throwers and hand builders can improve and expand on the basics. You will revisit forms like the bowl, cylinder, and plate, and then be introduced to types of handles, lids, spouts and jars. These new forms will expand your skills and give depth to your work. Beth will give you a very hands-on experience, as well as help you achieve your goals and vision. Students must have completed Beginner Hand Building and Wheel Bootcamp in an earlier term. 

Beth Thomas / Intermediate
Are you seeking growth and continuous improvement in your intermediate and beyond ceramic skills? If you are, this course is for you! This class will support your advanced ceramics work beyond your previous intermediate and advanced ceramics studies. Students will work with the instructor to define project plans, explore and develop advanced hand building and throwing techniques, cultivate aesthetic sensibilities, consider glazing options, analyze works, apply lessons learned from "good mistakes," and self-critique their works with a healthy dose of fun, confidence building, active vulnerability, personal growth and satisfaction along this rewarding journey. This class will facilitate and contribute to your ceramic growth and development and we hope to see you!

Mike Zureich / Advanced
THU / NOV 3 - DEC 15 / 6 - 9 PM
$140 / $125 Museum Members   
The second session will be a continuation of the Advanced Wheel & Hand Building Session 1 for Students that just completed Advanced Wheel & Hand Building Session 1. Otherwise, Session 2 will be a Session 1 for newcomers. I am really looking forward to facilitating and contributing to your ceramic growth and development and hope to see you this fall in the Advanced Wheel & Hand Building class.

ENROLL NOW
Make a charcuterie board out of clay! Join instructor Pam Hart for a "Taste of Ceramics," a three-week workshop at which you will make a charcuterie board the first session and glaze it the second session. During the third session a local chef will teach you how to arrange a charcuterie board. Then celebrate with a glass of wine as you enjoy the charcuterie board our chef put together while everyone admires their finished boards. Are you curious about ceramics? Interested in working in clay but not ready to commit to a full session of classes? This "Taste of Ceramics" might be for you.

Pam Hart / Beginners & Intermediate
Glass Fusing & Needle Felting
Bring fabrics from your stash, your sewing machine, and any quilting tools you may have to this full day workshop. Without use of a published pattern, students will explore improvisational quilting, combining fabrics in an intuitive way to create a small (24 x 30) piece. Fabrics should be in a range of colors including bright colors and neutrals, prints and solids in any size or length in your fabric collection. Bringing more fabric than you will really need to the workshop results in multiple options.

Materials list: Fabric left over from other projects, plus larger pieces, thread, rotary cutter, measuring tool, cutting mat, scissors plus $20 cash to be paid directly to the instructor for supplies.

Ann Jacob / Beginners & Intermediate
This class utilizes the natural characteristics of wool fiber to create a fabulous scarf or wrap. We will begin by dyeing silk gauze to one or multiple colors then adding the wool fibers to it in either a random or patterned way – you choose. The process involves agitating silk and wool fiber in hot, soapy water until the fibers start to bond. Household rubber gloves are needed for this. The results are fairly immediate and really stunning. Time required for the full process of dyeing the silk and the felting process is about 3 to 4 hours.  Students are required to pay a materials fee of $20 cash to be directly to the instructor for supplies.

Ann Jacob / Beginners & Intermediate
Take your designs on paper through the process of lost wax casting to create finished jewelry. Beginning students will execute a guided project; intermediate and advanced students will work on their own designs. Wax working, casting, and finishing techniques will be demonstrated. At the start of the class, a group order will be placed for metal and supplies.

Sharon Berkan-Dent / Beginners & Intermediate
Become proficient at using the tools and techniques of jewelers and work with materials such as gold or silver and learn the essential gemological information for proper care of gemstones in the process of creating your work of wearable art. All raw materials must be purchased by the student at an extra cost.

Roger Schmidt / Beginners & Intermediate
Explore the creative possibilities of transparent & opaque watercolor while learning about color mixing, brush handling, value, composition and the characteristics unique to watercolor. Class sessions include instructor demonstrations, student practice time and group discussions.
Ruth Howell / All Levels
SESSION 2: OCT 31 - DEC 12
MON / 9:30 AM - 12:30 PM
Learn the basics of oil painting or hone your current skills as you learn to manipulate brushes, mix color and apply paint using traditional & contemporary processes. Students will study old masters' techniques such as grisaille and painting alla prima, develop an individual painting style while painting from still life, and explore landscape and portrait subject matter. 
Ruth Howell / Beginners & Intermediate
ENROLL NOW
Explore multiple mediums including watercolor, acrylic, colored pencil, ink, and collage with the goal of learning how to think creatively and come up with your own unique concepts for 2D art. We will learn the basic foundations of each medium, so beginners are welcome! Projects will build on each other as we merge elements of realism with our own imagination. We will use  color, pattern, and texture to convey a story through our art.
Allise Noble / Beginners and Intermediate
*NEW DATE* THU & FRI / SEP 22 - 23 / 10 AM - 1 PM
Located at Dow Gardens
$90 / $75 Museum Members
Enjoy the fall landscape while you learn about concepts and techniques that enable artists to capture the landscape en plein air. Value, composition and the benefits of using a limited color palette will be explored. Locations around Dow Gardens will provide the inspiration and subject matter for projects that pertain to line, color, light, shadow and form.

Students may work in the medium of their choice. (A working knowledge of their chosen medium is recommended). Demonstrations will be done in oil or watercolor. 
Ruth Howell / Beginners and Intermediate