SUN, OCT 11 / 3 PM
This event is FREE for Virtual Pass holders, $15 for a single event ticket
Performance available on the Virtual Pass through OCT 18
Ibram X. Kendi is one of America's foremost historians and leading antiracist voices. He is a National Book Award-winning and #1
New York Times
bestselling author. Kendi is the Andrew W. Mellon Professor in the Humanities and the Founding Director of the
Boston University Center for Antiracist Research
. Kendi is a contributor writer at
The Atlantic
and a CBS News correspondent. He will become the 2020-2021 Frances B. Cashin Fellow at the
Radcliffe Institute
for Advanced Study at Harvard University.
Kendi is the author of
THE BLACK CAMPUS MOVEMENT
,
which won the W.E.B. Du Bois Book Prize, and
STAMPED FROM THE BEGINNING: THE DEFINITIVE HISTORY OF RACIST IDEAS IN AMERICA
, which won the National Book Award for Nonfiction in 2016. At 34 years old, Kendi was the youngest ever winner of the NBA for Nonfiction. He grew up dreaming about playing in the NBA (National Basketball Association), and ironically he ended up joining the other NBA.
His third book, 
HOW TO BE AN ANTIRACIST
, 
was a #1
New York Times
Bestseller List and made several Best Books of 2019 lists. His much anticipated fourth book with Jason Reynolds,
STAMPED: RACISM, ANTIRACISM, AND YOU
, was also a # 1 on the
New York Times
Bestseller. His first board book,
ANTIRACIST BABY
, was recently published and was a #1 Indie Bestseller.


RSVP in advance is encouraged.

SPONSORED BY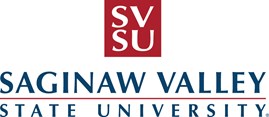 These highlighted events are specifically designed to offer you unique perspectives around the current conversations of diversity, equity and inclusion in our community, focusing primarily on race. Some events include the opportunity for further discussion moderated by experts in the field. These "Deep Dive" discussions are similar to book club conversations, and can be purchase separately.

The Artists & Authors events also include:
OCT TBD / Ibram Kendi Deep Dive

This event is enhanced by "Deep Dive" in-depth discussions, similar to a book club, led by experts. We encourage you to deepen your experience and understanding by purchasing and participating in the "Deep Dive" series, or simply attend the discussion with Mr. Kendi alone.

NOV 5 / D-Composed
OCT 11 / 3 PM
RSVP for this Event!
Ibram X. Kendi is one of America's foremost historians and leading antiracist voices. He is a National Book Award-winning and #1 
New York Times
 bestselling author. Let us know that you will be joining us for this virtual event!

RSVP is exclusively for Virtual Pass holders, if you do not have a Virtual Pass, buy one today or buy a single event ticket.

Special Content
Ibram X Kendi and Jason Reynolds on The Daily Show
Authors

 
Ibram
Kendi
 

and Jason Reynolds appeared on The Daily Show in March 2020 to discuss their book

 
STAMPED: RACISM, ANTIRACISM, AND YOU
, designed for younger readers and adults looking for a more accessible entry point to the conversation. This book will be the focus of our Deep Dive series for students ages 14-18.