Performance Dates:
DEC 2, 2022 / 7:30 PM
DEC 3, 2022 / 3 PM
DEC 3, 2022 / 7:30 PM
DEC 4, 2022 / 3 PM
DEC 8, 2022 / 7:30 PM
DEC 9, 2022 / 7:30 PM
DEC 10, 2022 / 3 PM
DEC 10, 2022 / 7:30 PM
DEC 11, 2022 / 3 PM

Based on the perennial holiday movie favorite, and from the songwriting team behind the smash-Broadway hit, DEAR EVAN HANSEN and the film LA LA LAND, we bring you the hilarious musical, A CHRISTMAS STORY, THE MUSICAL. This now-classic story follows bespectacled Ralphie Parker as he schemes his way toward the holiday gift of his dreams, an official Red Ryder® Carbine-Action 200-Shot Range Model Air Rifle ("You'll shoot your eye out kid!").

An infamous leg lamp, outrageous pink bunny pajamas, a maniacal department store Santa, and a freezing flagpole are just a few of the distractions that stand between Ralphie and his Christmas wish. Don't miss this special triple-dog-dare hilarious collaboration between our Center Stage and Youth Theater companies!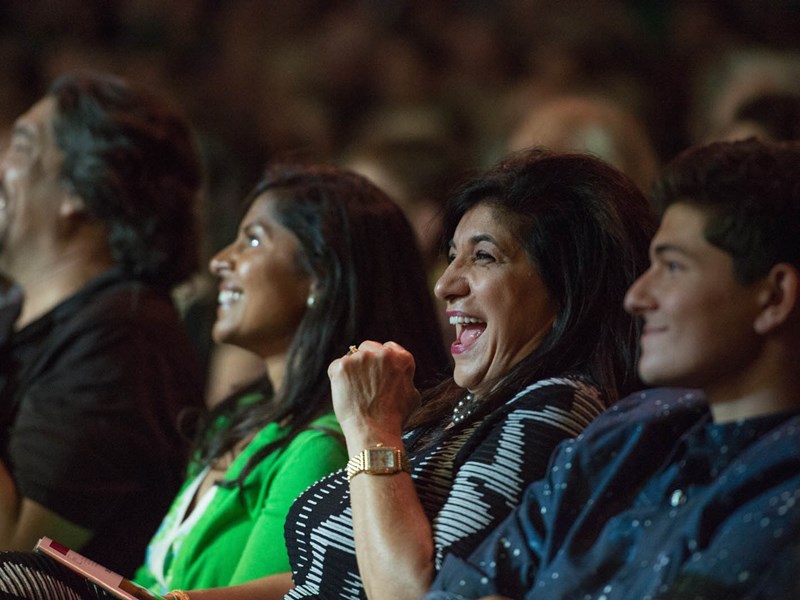 First time seeing a show with us?
Learn more about what to expect when visiting Midland Center for the Arts by reviewing our our First Timer's Guide.