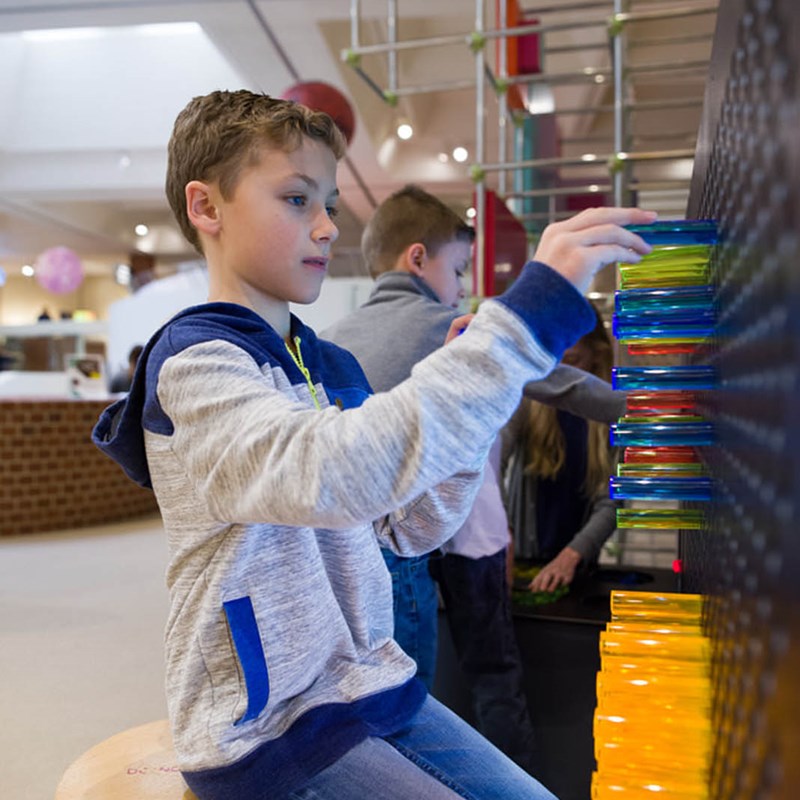 Welcome, School Groups!

Students will explore the intersection between art and science through minds-on experiences in in the art galleries and exhibits. Please note that some exhibit spaces may not be available during your trip. For more information about exhibit availability during your visit, please contact us at [email protected].
 
Grades: All Ages
Cost: $5 per person

Sponsored By


Alden B. Dow Museum of Science and Art
Add-On Experiences for Groups
Sponsored by Consumers Energy
Join us for engaging, discussion-based tours of our fine art galleries. Explore different artistic processes and techniques as you learn about the elements of art and principles of design. Curator-led tours are available for high school and adult groups, subject to availability.
Ages / High School to Adult
Cost / $2 per person
Tours run approximately 30 minutes
Spark!Lab® is a unique hands-on learning lab where visitors of all ages can explore what it means to be an inventor. Participants use their knowledge and provided materials to answer open-ended challenges. Creativity and collaboration abound in this safe space where if you fail it is just a first attempt in learning! 
Grades / PreK – 12
No cost but a reservation is required.
Sessions run approximately 30 minutes. Limit 25 students

Art Studio hands-on workshops offer students the opportunity to explore standard-aligned visual arts topics.
Science Studio hands-on workshops offer students the opportunity to explore standards-aligned science topics. 
Art From the Heart Scholarships
A limited number of group field trip scholarships are available. Early application is recommended. Forms can be downloaded here or pick-up at the
Ticket Office
. 
Questions? Please call (989) 631-5930 x 1227.